Lotoo Paw 6000 – the fastest DAP in town
Pros: The fastest starting DAP there is – Powerful – Good BT player – Simple to use
Leather case Lotoo seal of quality EQ – extraordinary variety of tweaking available
Cons: Not as much functionality as most – SQ tests (albeit without any tweaking) were beaten by other DAPs – Would not work on BT or as an External DAC until a firmware upgrade was applied
With thanks to….
I would like to take this opportunity to thank both Lotoo and my intrepid friend Mark for providing me with this here sample review item as is known as the Lotoo Paw 6000 Digital Audio Player. All the usual caveats apply, whatever they may be.
Introduction
About me
My name is Trev. I review stuff. I have no means of scientific analysis – you won't see me walking around in a lab coat in my videos. I do have some kit that I use to try and evidence what I am saying about audio gear, we can go into that later, try not to worry too much about that at this stage. I get sent stuff in return for a review- none of my suppliers would ever dream of interfering with what I say or what I write. We both have far too much integrity for that. I don't tend to flower things up with a bunch of made up audio terms. I write in plain English and I am here to entertain, not to lecture. Your opinion is as worthy as mine, especially as some of you will have had many months of living with gear as your sole, cherished prize, whereas a reviewer may not have been able to dig as deep.
About the Paw 6000
The Paw 6000 is made by Lotoo. Lotoo are a Chinese Company who have received outpourings of love for their rather exquisite flagship DAP. The Lotoo Paw Gold established a stellar reputation in HeadFi circles, despite a high price and an element of the unknown being that this was for many the first time they had ever heard of Lotoo. The Gold went against the tide of feature packed digital audio and concentrated on sound quality. A bewitching reverence for the Gold shows no signs of abating still; a Touch version is now available which modernises the original by another 20 years, not that this seems to diminish those legions who absolutely get the simplicity, in a World of ever increasing complexity. There are other players in Lotoo's armoury; I have the Pico, a diminutive player with no display, but plenty of punch where it's needed. That product retailed at £130. Then we have the Paw 5000 – I have reviewed and enjoyed that reasonably well. The Pico is now a tricky item to get hold of. We are left with the Paw series – the Gold Touch Titanium, Gold Touch, Gold, 6000 and 5000. The 6000 retails at £1199. The GT Titanium comes in at £2699. The price point is at almost a third of the price of the flagship. The 6000 has been out for 2 years now. The Lotoo collection is not changed with the same turnover as many of the other Chinese Companies, perhaps an indicator of their reputation amongst those in the know in the World of portable audio.
The 6000 has an AKM 4493 chip, an extremely fast boot up of 2 seconds, a bespoke UI, it can handle all the usual formats you can throw at it, it has 300 mW of output power to either the unbalanced 3.5 or the balanced 4.4 jacks provided. It displays the cover art in full screen, it takes a 2Tb sd card which is accessible with the case on, it does Bluetooth both ways. Bluetooth can be sent from your phone wirelessly to the 6000, and the 6000 can send the audio to a bluetooth head/earphone. The usual line out is provided. It has an external DAC feature, so you can plug it into your laptop and get the Lotoo love. You can mount the 6000 and drag and drop files to and from your laptop onto it. It's a Bluetooth 4.2 device, a USB 3.1 device, it reads music from a memory card or a laptop/PC or a smartphone. It has a bewildering array of EQ functions, undoubtedly one of it's strengths.
The 6000 has no internal memory. You're now thinking "Ahah! That's why it's so quick" and you may have a point. The Lotoo has no frills – there is no Google Play Store, no fancy GUI, no WiFi, no digital out. This is a dedicated product for a die hard DAP fan, make no mistake about it. It's a chunky, fist sized piece of luxury for those who insist that their music collection will not be upstaged by the streaming people. I will just whisper this though – there is MQA support for the unbeliever.

Appeal
I'm a fan of the looks of the Paw 6000. It has a timeless elegance. The case, as supplied by Lotoo, is by no means a cheap and cheerful extra. It exudes the tastefulness of the overall look of the DAP, and adds a touch of naturalness to the Corning Gorilla Glass and metal. There are curves here, there is a volume dial, there are tasteful indentations built into the case. The Gold touches are there, but not in your face.
The home screen… it's a bit bland isn't it? It makes me want to get straight into the heart of the machine and explore the contents therein. One has to sacrifice something in the pursuit of the fastest DAP….
I am pleased that Lotoo has spent some time giving their 6000 model an individuality, yet it is unmistakably part of the Gold family. In use, the Paw 6000 flows between tracks without too much effort, hangs on to a bluetooth connection with an LDAC codec, and joins up my Macbook with aplomb. I was unable to get an OTG connection from the 6000, but was pleased with the wireless results I got enough that there seemed no further point in agonising over it.
One word of warning; the 6000 would not connect to my Smartphone nor was it interested in my Macbook. I would get the swirling wheel of doom, then a screen full of old skool 0000s and 1111s. I would then have to switch the machine off and back on. Resetting the DAP made no difference.. The only solution was a firmware upgrade which was easier said than done. If you read this and you have the 6000 and you are encountering this problem – well, I can help. First of all, the instruction manual states to put the firmware upgrade into the upgrade folder. The proposed new version will appear under the existing version when you go into the settings / upgrade firmware screen, right? Wrong. You have to unpack the firmware folder, get rid of the 2 auxiliary files and leave only the main file in that folder. Then, and only then, will the firmware version appear on that screen. Once you click on it, wham! Hey presto! The DAC works , the Bluetooth works. Calm and peace is restored.
The Sound Quality
The Paw 6000 is a serious contender in the sound stakes. It delivers powerful, rich sound and would be an instant hit to those of you who are seeking an upgrade from a mid tier product. That was the easy part of my describing to you what makes this live up to the pedigree of the Lotoo brand. The sound quality shines through, even with the DAP being pushed hard, in high gain mode, forcing it to use a huge chunk of it's 300 mW engine. The HE1000SE needed high gain, and above midway on the dialometer, but it caused an instant smile. "Here we go, let battle commence" was my instant thought.
What do I mean by that? Look, the mystical World of digital is a maze of fact, fiction,plausible, probable, impossible and exaggerated claims. The reality is this folks; headphones and earphones are a whole lot easier to tell the differences. The differences between high end digital gear are a lot smaller. I stand by my claim that there ARE differences between one DAP and another, and I intend to provide some evidence to the Jury. I have the ability to be able to provide you with binaural samples of what I hear when I put a set of full size headphones on. I have some pro in ear binaural mics, a Digital PCM recorder,a dB meter, some decent editing software and an almost infinite amount of patience in being able to bring this to you.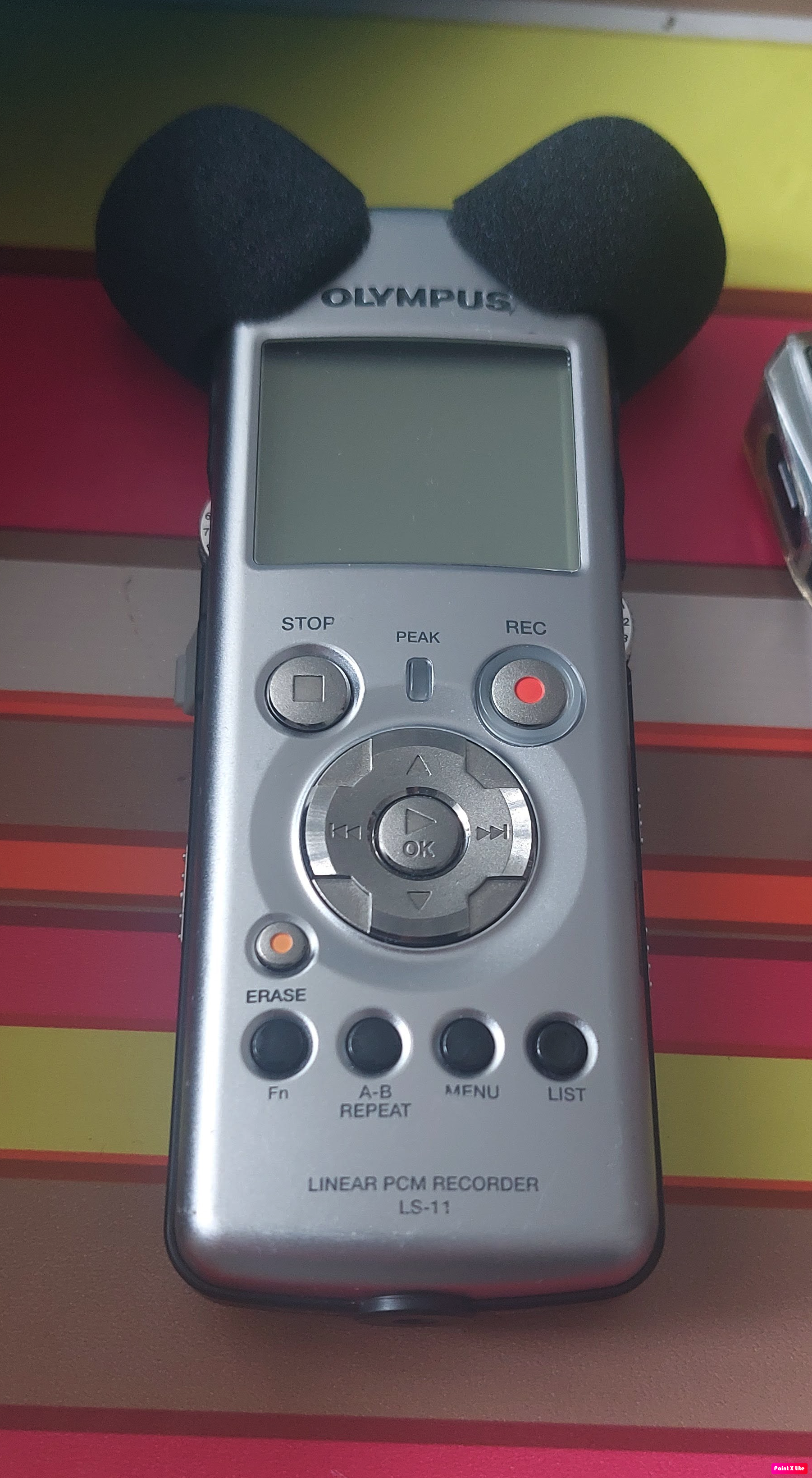 I have made comparisons between several quality DAPs. I have used the 2 main attributes of the Paw 6000 – it's performance as a DAC and how it sounds doing what it's built for. I recorded using 2 headphones – the HE1000SE for DAP duties was placed into the unbalanced headphone port of the Paw 6000, the Fiio M11 and the Colorfly U8. The track used was a FLAC of Simple Minds – Alive and Kicking. The DAC test was rather special. I plugged the line out of the 6000, and the line out of the AK380 Meteoric Titan, into the RCAs of the HiFiMan Shangri-La Jnr. Headphone Amp. The Headphone used? The Shangri La Snr…..
The best headphone in the World? Probably HiFiMan Shangri La Hybrid Headphone Amp
AK380 Meteoric Titan Fiio M11
The Results
These were surprising. I preferred the silkier delivery of both the AK380 and the U8 in the Dac/Dap tests. You can listen for yourself and decide. But, as the reviewer, I'm sure you wouldn't expect me to be sat on the fence. I ultimately enjoyed the extra detail that I could hear from both contenders; the bass had more presence in it's naked form on the Paw6000. That is not to say the slightly less revealing factory sound of the Paw could not be tweaked in an almost infinite variety of ways. Any eqing would have skewed the results of the default settings of all 4 DAPs tested. In the spirit of keeping as much fairness as possible, all settings were switched off, all volumes were matched, the same tracks were used. Please, if you do one thing after clicking on the YouTube video – put a pair of headphones on, really LISTEN to the tracks I've recorded, several times. Only then will you get what you need from these comparisons. I know it's 28 minutes long – if I could've talked faster I would have! Here it all is below:
Conclusions
I enjoy the look, feel and touch of the Paw 6000. I feel that my journey has only only just started. Although I admit that the 6000 was bested by the AK380 – that retailed at £3500 back when it was untouchable in the SQ stakes – the Colorfly U8 is roughly the same price as the Paw 6000. Although the Colorfly range has been a bit hit and miss through the ages, yes, I have owned the C4 and a couple of others from them , they have finally succeeded with the U8. I hope to put out a review for the U8 soon, I feel it deserves it. The Paw 6000 has not disgraced itself, it deservedly gets 4 stars on the scale, it IS a lovely Dap and will grace many deserving homes for many years to come